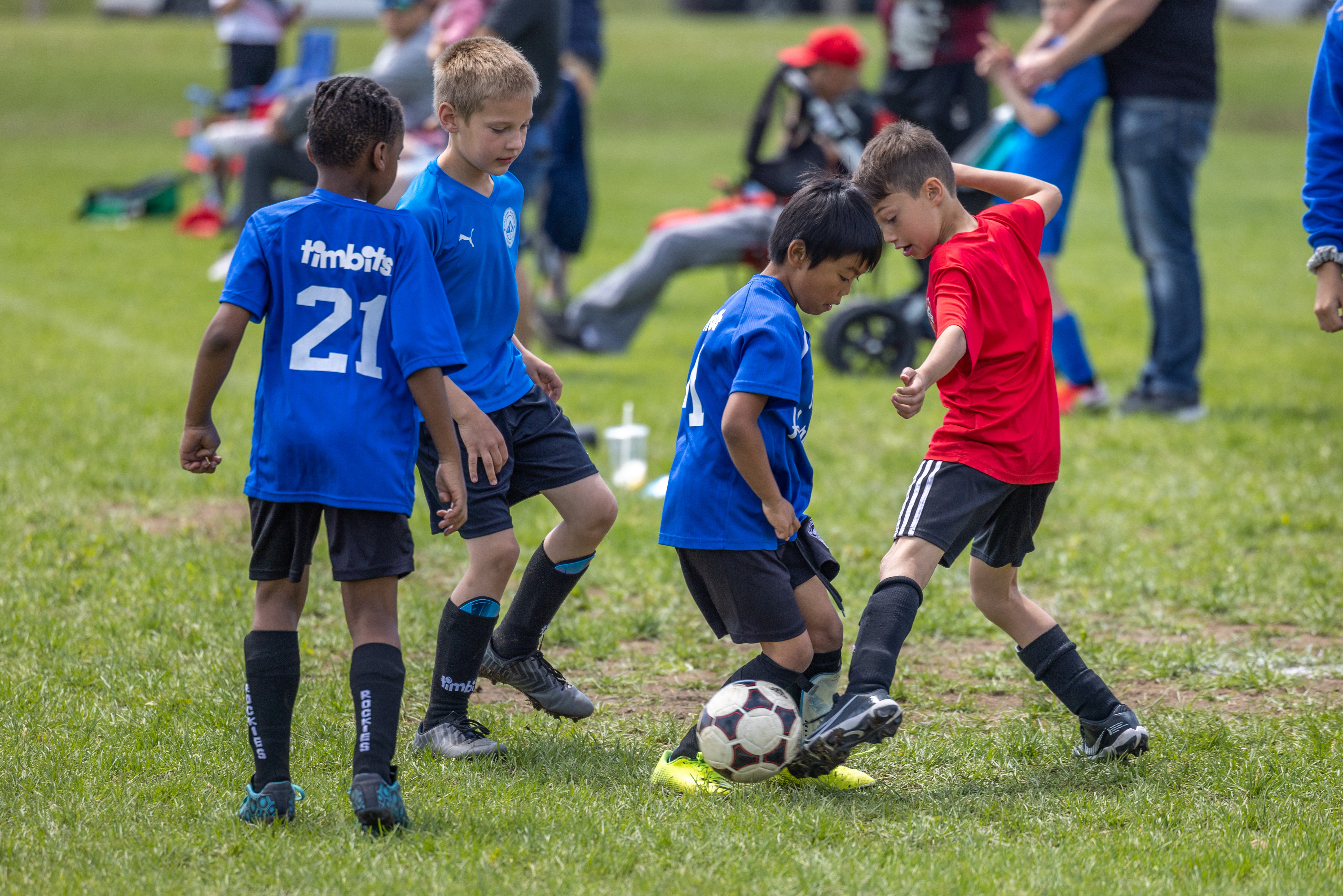 The CMSA Grassroots League is modelled after national and international best practices and Canada Soccer Grassroots Standards. The league strives to provide children with a developmentally appropriate playing environment that allows expression, creativity, and development to flourish.
Match Day provides players with more time on the field, more time on the ball, and flexible match ups through an open roster system.
This league encourages mixed-ability groupings prioritizing social relationships as the basis of Match Day groups. This allows players to move between groups as required to ensure that each participant has a positive and developmentally appropriate match environment. The CMSA Grassroots League prioritizes enjoyment so players want to come back next week and more importantly, for many seasons to come!
---
Program Structure
Program Changes
U9 will move to 5v5 (including Goalkeeper) with a 6'x10' goal
U10 will move to 7v7 (previously played futsal and boarded)
U7
U8
U9
U10
Format
3v3
4v4
5v5 with GK
7v7 with GK
Season Dates
Nov 5 - Feb 25
Nov 5 - Feb 25
Nov 5 - Feb 25
Nov 5 - Feb 25
# of Matches
14
14
14
14
Play Dates

1 Match Day per week, Saturdays

Quadrant based: Genesis Centre, Calgary West Soccer Centre, Calgary Soccer Centre

(7) Match Days before Winter Break, (7) Match days after Winter Break

1 Match Day per week, Saturdays

Quadrant based: Genesis Centre, Calgary West Soccer Centre, Calgary Soccer Centre

(7) Match Days before Winter Break, (7) Match days after Winter Break

1 Match Day per week, Saturdays

Quadrant based: Genesis Centre, Calgary West Soccer Centre, Calgary Soccer Centre

(7) Match Days before Winter Break, (7) Match days after Winter Break

1 Match Day per week, Saturdays

Quadrant based: Genesis Centre, Calgary West Soccer Centre, Calgary Soccer Centre

(7) Match Days before Winter Break, (7) Match days after Winter Break

Match Length
(3) 15 min matches per
Match Day
(3) 15 min matches per
Match Day
(2) 25 min matches per
Match Day

(1) match, (2) 25 min halves

Winter Break
Dec 22 - Jan 8
Dec 22 - Jan 8
Dec 22 - Jan 8
Dec 22 - Jan 8
Post Season
Grassroots Rally,
March 4
Grassroots Rally,
March 4
Grassroots Rally,
March 4

Grassroots Rally,
March 4

Referees
Coach facilitated
Coach facilitated
Coach facilitated
Scheduled & paid by CMSA
Standings
No scores or standings
posted
No scores or standings
posted
No scores or standings
posted
No scores or standings
posted
---
Program Sponsors